Starcrosser's Cut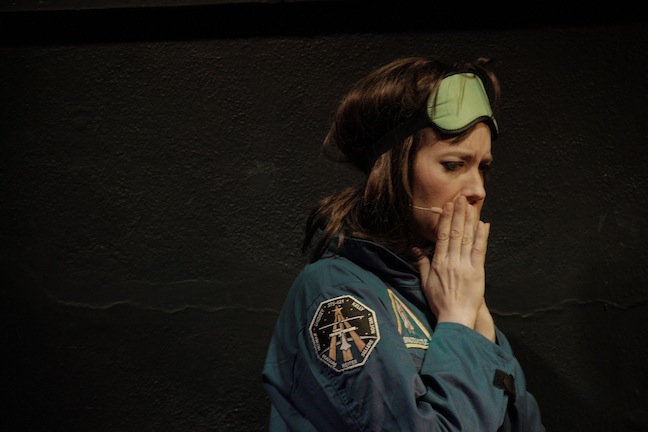 Inspired by astronaut Lisa Nowak's 2007 arrest for the attempted murder of a romantic rival, Starcrosser's Cut is an inner-space detective story, a cassette symphony in the tradition of Krapp's Last Tape, and an indictment of the nihilism of the US Space Program.
Based loosely on the real-life transcript of Nowak's police interview after her arrest, a character known only as "Lisa" listens back to the tape, re-enacts her interview with the detective, and attempts to re-record it all.

Credits
written and directed by Joseph Tepperman
music by David Dominique
featuring Shawn Lockie and Tom Colitt
with musicians Leah Harmon, Sammi Lee, Heather Lockie, and Alexander Noice
lighting design by Jose Emmanuel Varela
makeup & hair by Taryn Piana
stage manager Elizabeth Joy Guilliams
premiered June 2013 at Son of Semele Theater, Los Angeles
supported by a grant from the Mellon foundation

Press
a kind of hallucinatory Socratic dialogue
-- LA Weekly
works in a dreamscape and the slippery world of memory
-- USA Today
precise and intricate orchestrations of motifs and themes expressed through thoughtfully interwoven speech, distortion, effects or music
-- Hollywood Reporter
the erasure of history itself as the spoken past is transformed right in front of an audience
-- LA Stage Times
production photos by Dan Finlayson


.